3U VPX UltraScale Kintex FPGA Carrier Board with FMC+ Site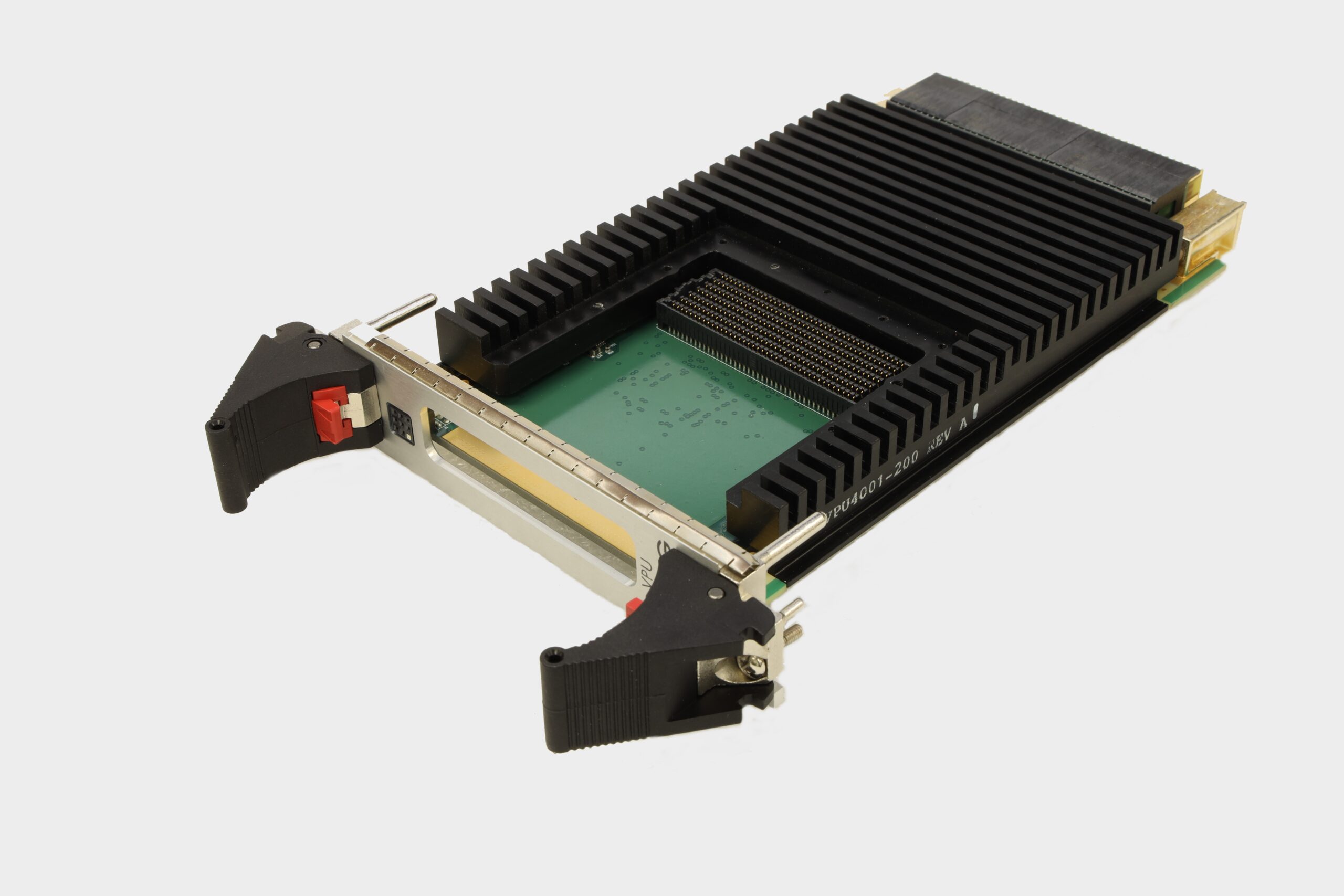 DEG's Newest 3U VPX FPGA Carrier with Extensive DSP Capability
VPX 3U Form Factor
Kintex UltraScale Options: XCKU085 or XCKU115
Vita 57.4 FMC+ Site
Air and Conduction Cooled
Please fill out form below to download datasheet.
*

INDICATES REQUIRED FIELD
Designed to Meet the Needs of Challenging, Embedded High-Performance Digital Signal Processing Applications
The VPU utilizes the AMD Kintex UltraScale XCKU085 or XCKU115 FPGA as options. The Kintex UltraScale FPGA family delivers impressive processing capabilities and supports operations such as: FFTs, FIR filters, fixed-point and repetitive processing tasks.
DEG also offers a VPU FPGA Design kit which allows customers to leverage and modify DEG source code, develop within an open architecture, and rapidly integrate FPGA HDL with DEG's DSP functions and resources. The DEG FPGA Design kit includes VPU: Source code, simulation test bench and utilities to support custom algorithm development. Embedded Linux software drivers are available.