Experts in Digital Signal Processing & Data Acquisition Products Since 1994. Offering Consultative Engineering Services, Rapid Prototyping, and Custom Electronic Design.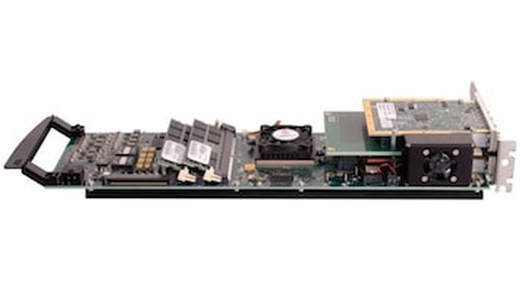 Versatile and Powerful - PCIe Virtex-7 FPGA Dual FMC Carrier - Two HPC FMC sites with rear panel I/O
Supports 2 HPC FMC cards with Rear I/O
Virtex-7 VX330T or VX690T FPGAs
Up to 9 GB of DDR3 SDRAM
PCI-Express Gen3 Interface
FPGA Design Kit and Visualization Software Available
Please fill out form below to download datasheet.
*

INDICATES REQUIRED FIELD
Performance & Versatility



The PC7 family of FPGA carrier boards is DEG's latest Xilinx-based product innovation. With the ability to host two FMCs (FPGA Mezzanine Cards) with rear panel I/O, the PC7 product line sets the benchmark for performance and versatility in the embedded PCIe market. Coupling this flexibility with a Xilinx Virtex-7 VX330T or VX690T FPGA, the PC7 enables multichannel high speed data acquisition and extensive digital signal processing all within a single PCIe slot.