Octal 310 Msps, 16-bit ADC FMC Module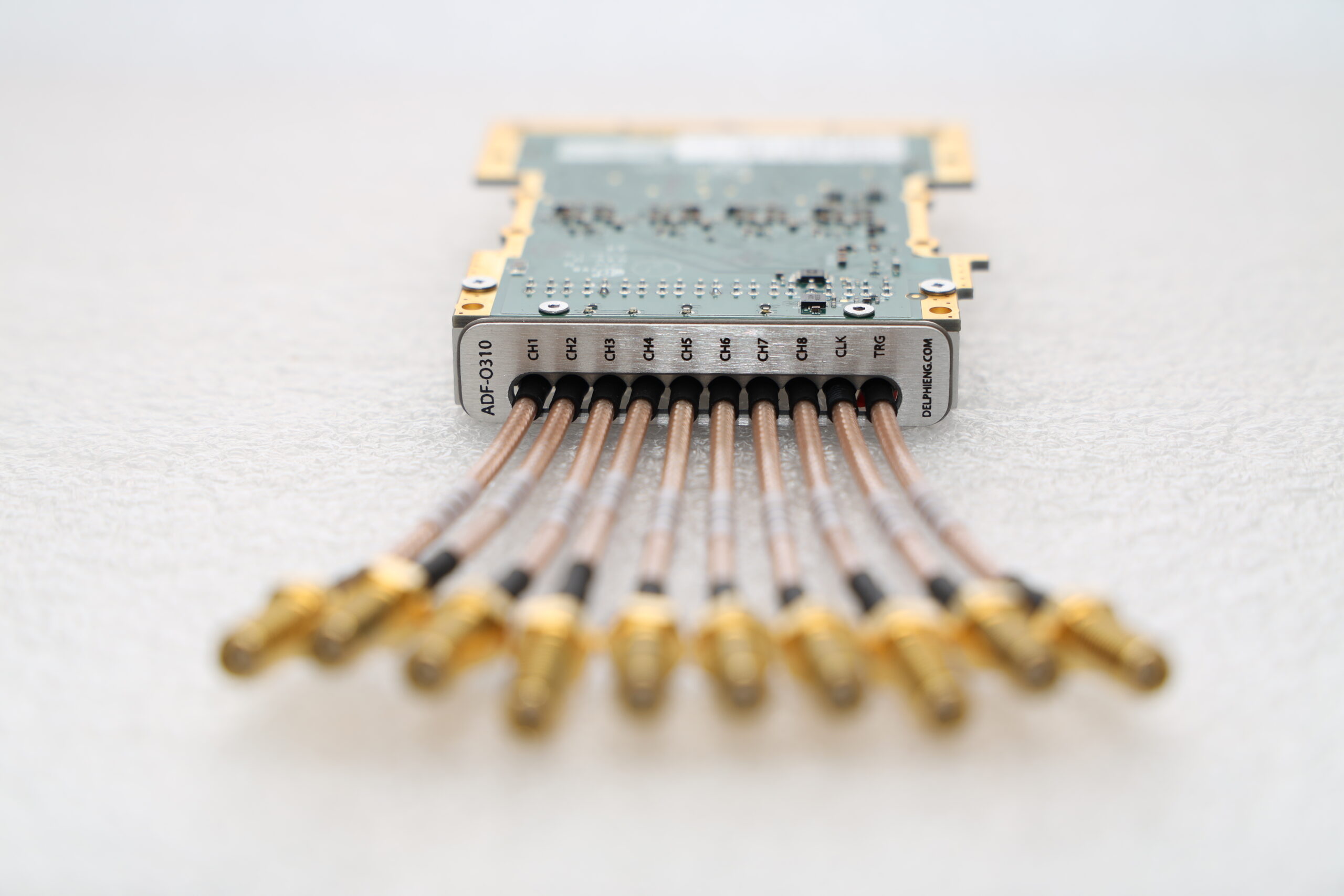 Octal 310 Msps, 16-bit ADC FMC Module
80 Msps to 310 Msps sampling rate
Up to 465 MHz of usable analog input full power bandwidth – AC Coupled
Parallel LVDS Interface
Built-in jitter cleaner
Analog Devices part: AD9652
Please fill out form below to download datasheet.
*

INDICATES REQUIRED FIELD
Built for High Dynamic-Range Defense Applications
The ADF-O310 ADC FMC module from DEG delivers eight channels, each with 16 bits of resolution at a sample rate of up to 310 Msps.  Utilizing the Analog Devices AD9652, the ADF-O310 enables defense applications requiring higher dynamic range, greater ENOB and wideband sampling performance.
Unparalleled Analog-Digital Conversion
The ADF-O310 is a VITA 57.1 compliant FPGA Mezzanine Card (FMC) that converts eight channels of up to 465 MHz analog input bandwidth. This FMC module delivers unparalleled analog-to-digital conversion capability with the PCIe/VME/VXS/VPX carrier board of your choice. The ADF-O310 is designed to be compatible with AMD FPGA platforms.
Flexible & Cost-Effective
Solution
By coupling this core architecture with the compact and flexible FMC form factor, DEG has enabled customers to rapidly and cost-effectively build compact and rugged systems of high-speed digitization on a single high-performance FPGA carrier board.