Dual 3.0 Gsps, 14-bit ADC & Dual 3.0 Gsps, 16-bit DAC FMC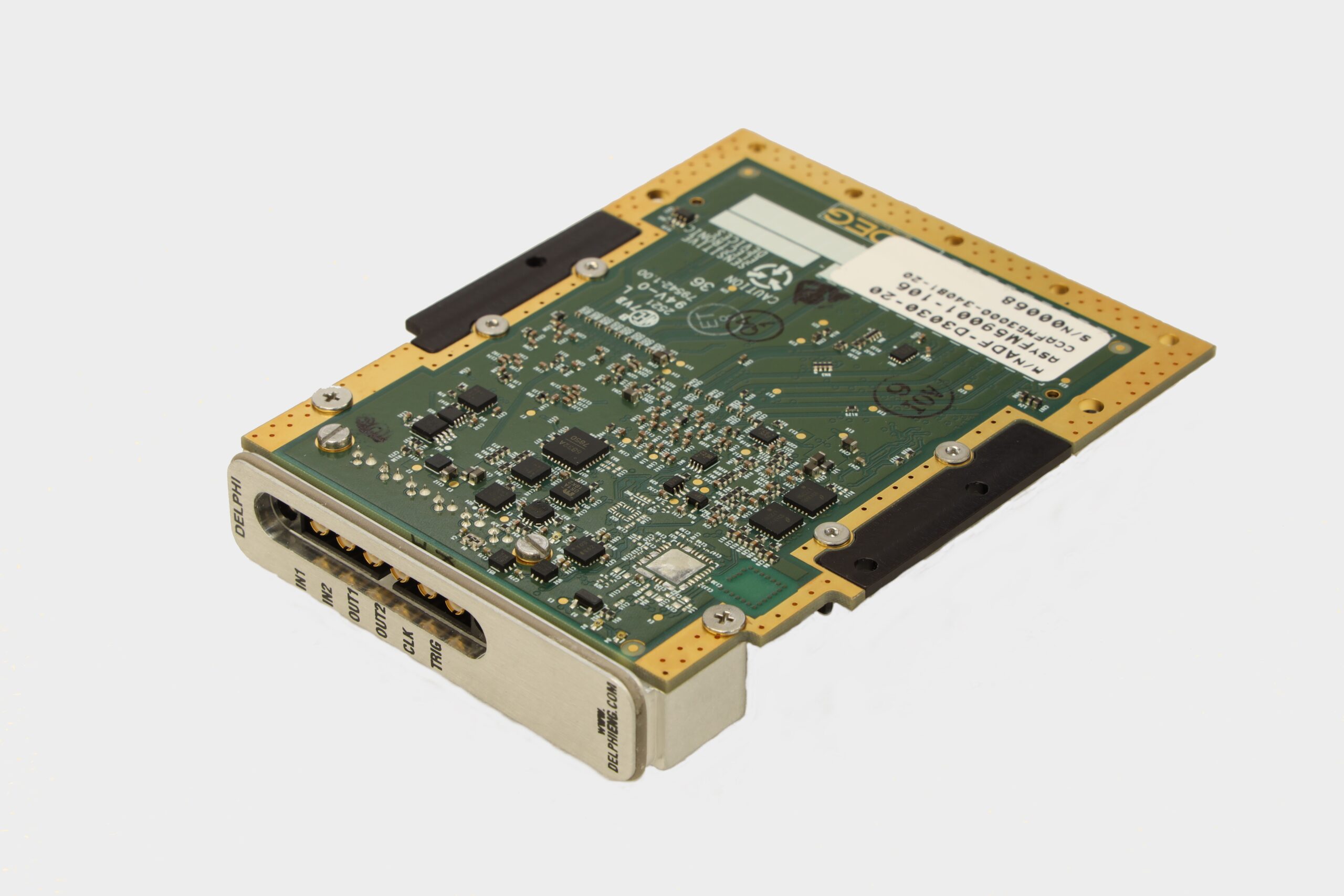 Delphi's Integrated ADC and DAC FMC Module
Please fill out form below to download datasheet.
*

INDICATES REQUIRED FIELD
The ADF-D3030 FMC module from DEG is a dual channel ADC and dual channel DAC FMC module. The AD9208 ADC from ADI delivers 14 Bit resolution at  sample rates of up to 3.1 Gsps.  The DAC is an Analog Devices AD9174.  This 16 Bit DAC device operates at 3.0 Gsps natively and up to 12.0 Gsps in interpolation mode.
Industry Wide Platform Compatibility
A VITA 57compliant FPGA Mezzanine Card (FMC), the ADF-D3030 offers industry wide platform compatibility with the PCIe/VME/VXS/VPX carrier board of your choice. The ADF-D3030 and associated HDL firmware are compatible with AMD  UltraScale and Virtex 7 FPGA processors.