Experts in Digital Signal Processing & Data Acquisition Products Since 1994. Offering Consultative Engineering Services, Rapid Prototyping, and Custom Electronic Design.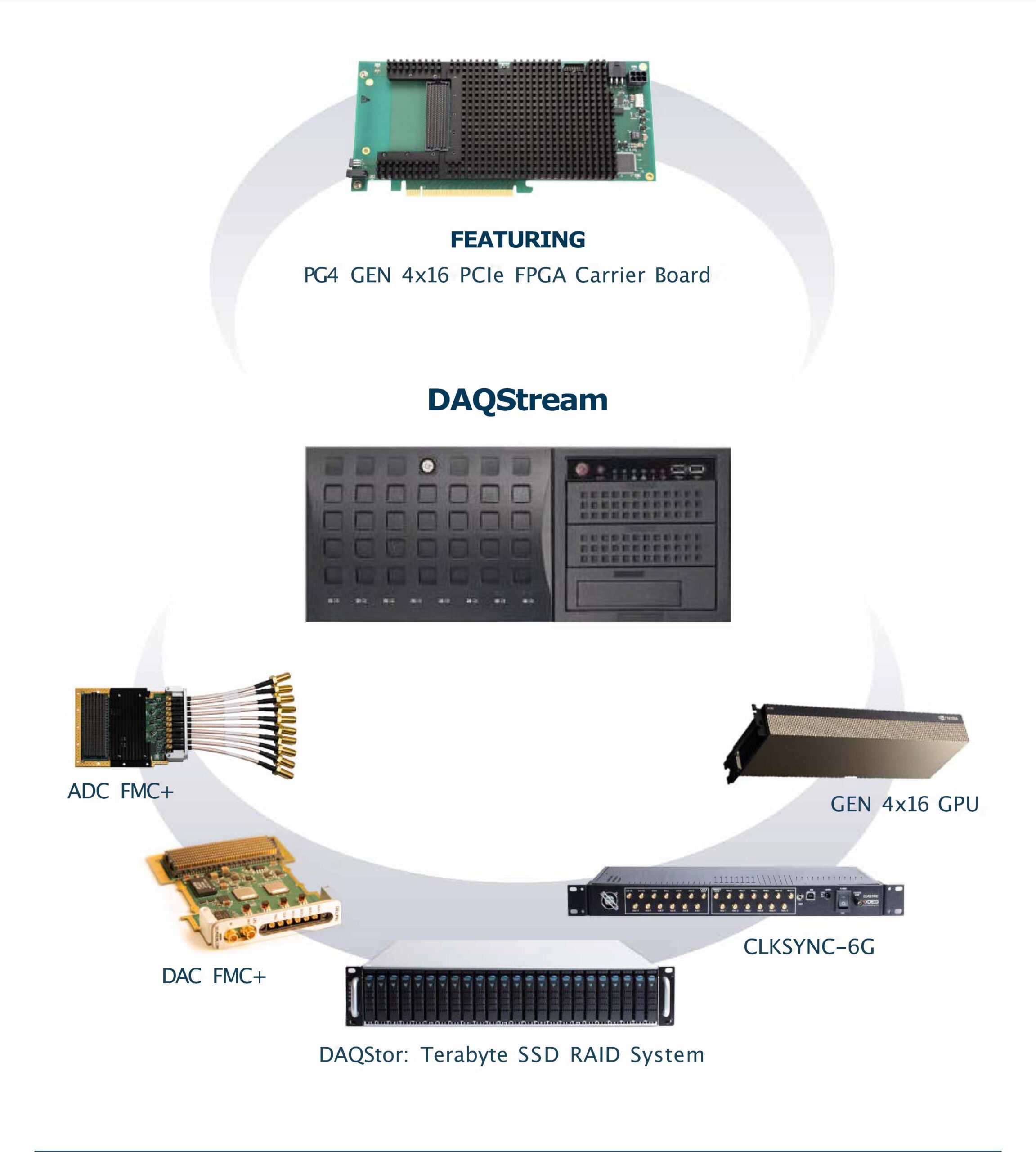 DAQStream - High Performance Data Acquisition and Playback
DAQStream is a family of high-performance data acquisition systems that combine Delphi Engineering Group's industry leading wideband digital receivers and StreamServer™  – multi-channel, streaming software for unparalleled high-speed data recording and playback performance. Delphi's wide variety of FMC, FMC+, ADC and DAC modules enable DAQStream users multiple configuration options to meet the most stringent application requirements.
PCI Express GEN 4 x 16 Performance: >25 GB/s Streaming Rates to and from A100 and H100 GPUs
UltraScale+ & UltraScale Based FPGA Carrier Boards
Synchronize Dozens of ADC and/or DAC Channels Using DEG CLKSYNC Products
GPGPU Streaming Support – GPU Direct RDMA
Linux OS Support
Intel Ice Lake and AMD EPYC Motherboards
DAQStor – Multi-Terabyte RAID Solutions
Ruggedized System Options
Download the DAQStream Datasheet
Please fill out form below to download datasheet.
*

INDICATES REQUIRED FIELD
Maximizing Data Flow & Eliminating Bottlenecks
Delphi's DAQStream data recorders deliver unprecedented high-speed signal collection capability for bandwidth-intensive sensor platforms and applications including: ELINT, SIGINT, ISR, Remote Sensing, and RF Spectrum Analysis. A combination of high sample rate, high sensitivity and continuous sample collection maximize the probability of intercept (POI) and identification for system operators.
Multiple High-Speed Configuration Options
Delphi's wide variety of FMC, FMC+ ADC and DAC modules allow DAQStream users multiple configuration options to meet the most stringent application requirements. DAQStream systems are designed for applications that require high-speed data acquisition with high-speed streaming (25+ GB/s in certain use-cases)