Clockand Trigger Synchronization Board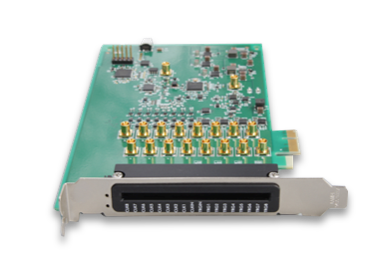 Eight Synchronous Clock & Trigger Outputs
Support for Thirty-two ADC and/or DAC Channels
Synchronous Output Clocks Generated Using External Clock, External Reference, Internal Ultra-Low Noise Reference & Internal Synthesizer
Independently-Adjusted Trigger Outputs
Please fill out form below to download datasheet.
*

INDICATES REQUIRED FIELD
CLKSYNC-PCI is a clock and trigger distribution board designed to provide up to eight synchronous clock and trigger outputs. The CLKSYNC-PCI is designed for use with multi-channel, ADC and DAC systems where clock and trigger synchronization are required.
The CLKSYNC-PCI offers several modes of operation. Synchronous output clocks can be generated using an external clock, external reference, internal low noise reference and internal synthesizer. In addition, each trigger output can be adjusted independently through a software interface.