Clock and Trigger Synchronization Board with Atomic Clock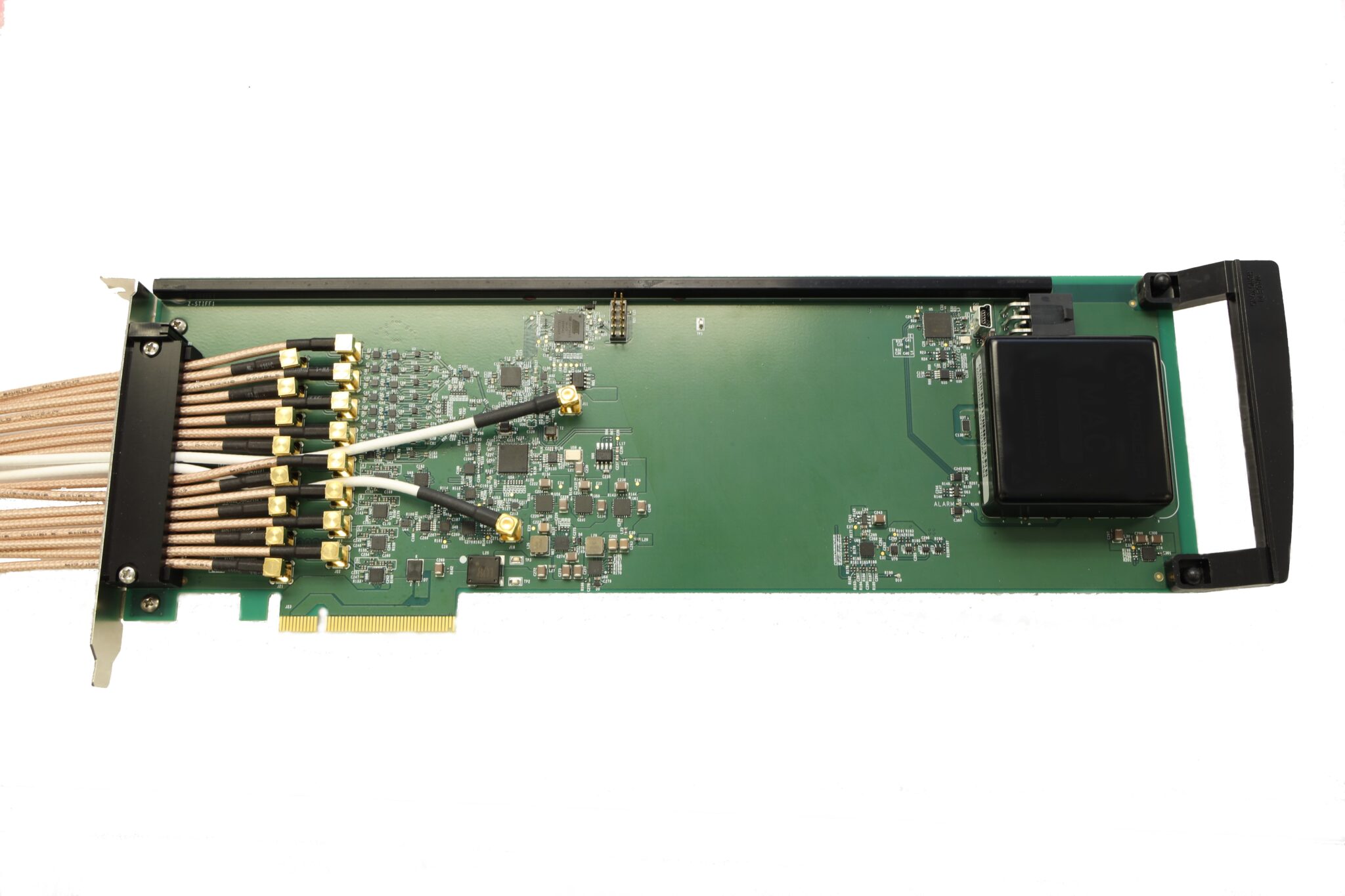 Eight Synchronous Clock & Trigger Outputs
Support for Sixty-four ADC and/or DAC Channels
Synchronous Output Clocks Generated Using: Atomic Clock Reference, External Clock, External Reference, Internal Ultra-Low Noise Reference
Independently Adjusted Trigger Outputs
Please fill out form below to download datasheet.
*

INDICATES REQUIRED FIELD
CLKSYNC-PCI-AC is a clock and trigger distribution board designed to provide up to eight synchronous clock and trigger outputs. The CLKSYNC-PCI-AC is designed for use with multi-channel, ADC and DAC systems where precise clock and trigger synchronization are required.
An atomic clock is included. When the atomic clock is selected as a reference, the CLKSYNC-PCI-AC will generate clock outputs with a high level of  accuracy and stability. This is especially important in long-duration, data recording operations.